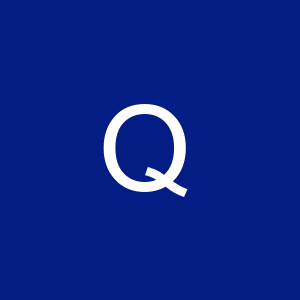 Sales Representative FEMALE ARABIC SPEAKER (Abu Dhabi) (TO-6D316)
Found in: beBee
Description:
Industry : Retail/Shopping Malls Department : Sales and Marketing/PR Location : Abu Dhabi/United Arab Emirates UAE Level : Staff Line level Posted : 13 Jul 2020 Job Role : Sales Assistant, Sales Executive, Sales and Marketing Positions Recruiter : Q Food and Beverage Group Job Ref : HOZ63184 Employment Type: Permanent Job Type : Full Time Salary Range: AED 2,000 to 5,000 Contact : HR Department Salary Details Salary Description: 4,000 - 5,000 Job Responsibilities of Sales Representative:
- - Greeting customers in a warm and friendly manner and ascertaining what each customer wants or needs as they enter the shop.
- Knowing what type of jewellery to promote to customers in keeping with the latest trends in the jewellery industry.
- Assisting customers in terms of putting out the merchandise out of its casing, should the customer wants to try it on. You are also responsible for safekeeping the item afterwards to avoid losses and theft.
- Arranging the pieces in such a way that it will be noticed by the customers.
- In-charge of cleaning the displays for a more pleasant display of items.
- Taking both cash and credit payments. In cases of large purchases through credit cards, it is your responsibility to run a credit check to ensure authenticity of purchase.
- In-charge of facilitating special arrangements and requests made by the customers regarding the purchased item.
- Inputting data of inventory in a computer system and updating it.
- Safe-keeping the pieces of jewellery items.
- Reporting any suspicious activity or persons surrounding the jewellery items.
- Responsible for displaying the jewelleries and other products.
- Responsible for enticing customers to buy jewelleries.
- Discussing and explaining the wide variety of services and products offered by the shop.
- Advising a customer on what jewellery will look best on them within their budget. You are also responsible for giving information about the different cuts of jewelleries, their quality and their specifications.
- Attending special training of products and services to understand the product features, trends or styles of the products and services.
- Selling the organizations products and services to new or established customers.
- Ensuring proper presentation, organization, storing and replenishment of stock
- Giving customers outstanding support by understanding their needs, recommending the right products and services, and resolving their issues as they arise.
- Executing daily, weekly and monthly sales targets.
- Effectively able to multi-task numerous responsibilities with minimal supervision
- Managing administrative work through filing, inventory, customer follow-up and familiarizing yourself with Jewellery and company policies.
- Computing sales and total purchases using a point of sales system that processes cash, credit, and cheque transactions.
- Maintaining professional relationship and attitude with customers and coworkers.
- Up-selling and suggesting products and accessories to customers.
- Maintaining the appearance and cleanliness of the store.
- Responsible for opening and closing registers, register management of POS system and merchandise returns.
- Placing special merchandise orders for customers.
- Sharing product knowledge with coworkers and customers while making personal recommendations, and forming professional relationships with customers.
- Working as a team member to provide the highest level of service to customers.
- Verifying that all merchandising standards are maintained on a daily basis.
- Exceeding personal sales goals consistently.
- Assembling in-store marketing displays.
1 week ago
Abu Dhabi, Abu Dhabi, United Arab Emirates
Q Food and Beverage Group